Nuvoton Direct – development kit discounts and two new ARM kits
Huge discounts on development kits by Nuvoton (https://www.nuvoton.com/) via Nuvoton Direct (https://direct.nuvoton.com).
The Nuc140V (connectivity series Cortex) board with LCD display, 9-pin UART and Voice Codec and has a 40% discount now https://direct.nuvoton.com/en/learning-board-of-nuc140-series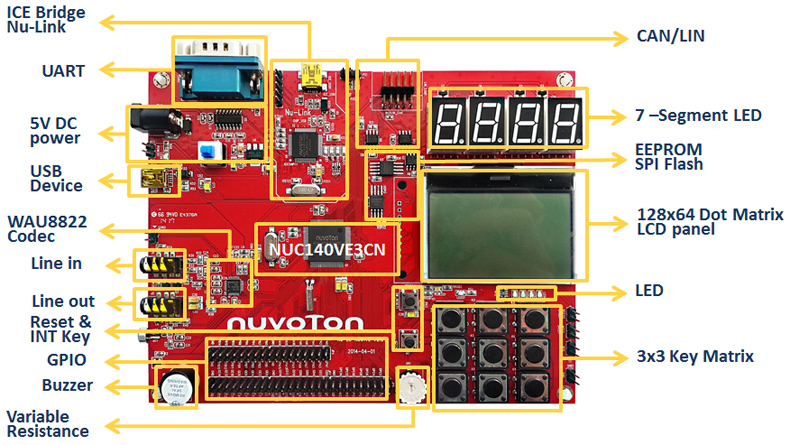 The 8051 based bundle offer at 50% (100pcs N76E003AT20 + devboard + Nu-link) is back again and you can find the Cortex-M4 bundle (100pcs M451MLG6AE + NuTiny-M451V + Nu-Link Pro ) https://direct.nuvoton.com/en/-m451-big-bundle- and that's fabulous!
Under the IoT Solution > IoT Platform stays the Mbed Enabled Development Kit series which is expanded with two new boards, both with the detachable, upgraded and offline programming enabled Nu-Link2-Me interface:
Useful Links:
KEIL and Nuvoton are also presenting a fantastic offer: Free MDK version limited to Cortex-M0 and M23
Request here: http://www.keil.com/nuvoton

EETimes Semiconductor News
Patent Proposal Could Help EEs

June 18, 2019

The U.S. Congress is considering legislation on what is eligible for a patent, a bill likely to encourage or at least maintain the level of patent filings by system and chip designers.

TSMC, Purdue Team Up to Enhance Chip Security

June 18, 2019

TSMC and Purdue University announced the establishment of a center at the university to enhance semiconductor security.

Chiplet Ecosystem Slowly Picks up Steam

June 18, 2019

Momentum is gathering for the heterogeneous integration of chiplets from multiple vendors in a system-in-package.